About Protect Your Home - ADT Authorized Provider
With 335 call centers scattered across the country, you'll have the strongest body of 7,000 operators working around the clock to help protect your home. Each of these call centers are interconnected through 6 monitoring centers from Florida and Texas to Tennessee and New York. You will never be left alone.
Burglary & Life Safety Monitoring
Around the clock, experienced ADT monitoring agents are on the lookout for any false alarms and attacks on your home to be met with a fast response such that when a sensor goes off in your home, they will immediately contact you. If it just so happens that you are in danger, an emergency response team will be dispatched to your house directly.
Fire & Smoke Alarm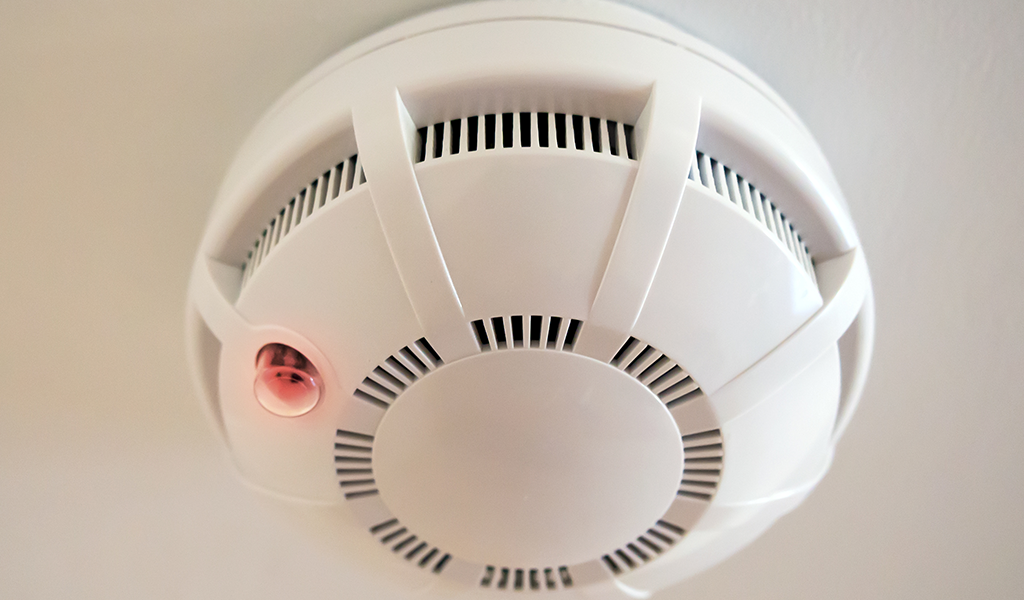 Even in situations where there is a power outage in your area, the battery-powered smoke and heat sensors will send a signal to the nearest monitoring station to promptly send for fire and paramedic units.
Quick tip! If your sensors detect a fire, unlock your doors in case a quick exit is in order, and turn off your A/C to stop the circulation from feeding the possibility of a fire.
Carbon Monoxide Alarm
Although odorless and invisible, carbon monoxide is not negligible in the least – it is a silent a killer that rushes 15,000 to the ER and kills 500 people in America every year according to Centers for Disease Control and Prevention. Hazardous levels of this poisonous gas in your home will trigger the detector and send for emergency personnel.
Flood Alarm
Instead of spending a fortune on water removal, or even worse, have a catastrophe on your hands when it's too little too late, help protect the integrity of your home and your family's protection with a flood sensor. Typically placed in basements and drain areas, ADT's water detector alerts you when there's a leak – perfect for targeting small problems before they get any bigger.
Quick Tip! If you live in a federally mortgaged house and it resides in a Special Flood Hazard Area, having flood protection will drastically impede how far it sets you back.
They're Invading Your Privacy, so Invade Theirs
Indoor Cameras
Using the app, you can remotely access the live video feed transmitted from the cameras installed inside your home. For efficiency's sake, you can have the cameras augmented with motion detectors - this allows them to act as a decoy for would-be burglars when no recording is in session.
Video Doorbell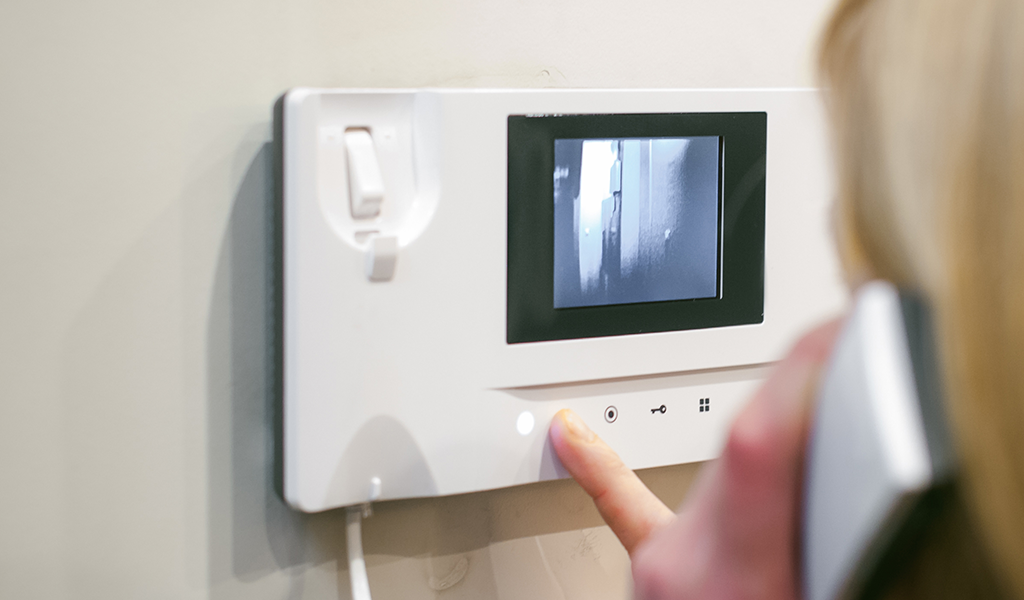 What's more is a special doorbell camera can be combined with your system that's first: not noticeably a camera; and second: notifies your phone when someone is on your property, allowing you to speak to them while recording.
Home Automation & Remote Access
Locks
A high percentage of break-ins occur through the front door, which is only natural since burglars who know what they're doing familiarize themselves with lock picking. Which is why it just so happens that they can tell whether your locks are easy to pick just by looking at them while scouting your neighborhood.
ADT makes available the battery-powered Kwikset SmartCode Home Connect Z-Wave deadbolt which connects wirelessly with the ADT Pulse security system. Deadbolts are extremely difficult to pick because they require a lot of time and patience – time which burglars do not have as they need to get in and out as quickly as possible.
Garage Door Control
Protecting your home's biggest door is not an issue. You will be alerted whenever your garage door is in use. ADT's app not only enables you to work the garage door remotely to allow access for your deliveries, but it will alert you when it is being opened and closed.
Remote Arm & Disarm
With the app, you'll be able to remotely arm and disarm your system on-the-go from any web-enabled device. You will be notified if you forget to arm the system after having left the house, ensuring that your home stays protected at all times. The same method of communication alerts you if any component is undergoing a malfunction; if a sensor is broken, for instance, the app will alert you and the monitoring agent watching over you.
Handy Thermostat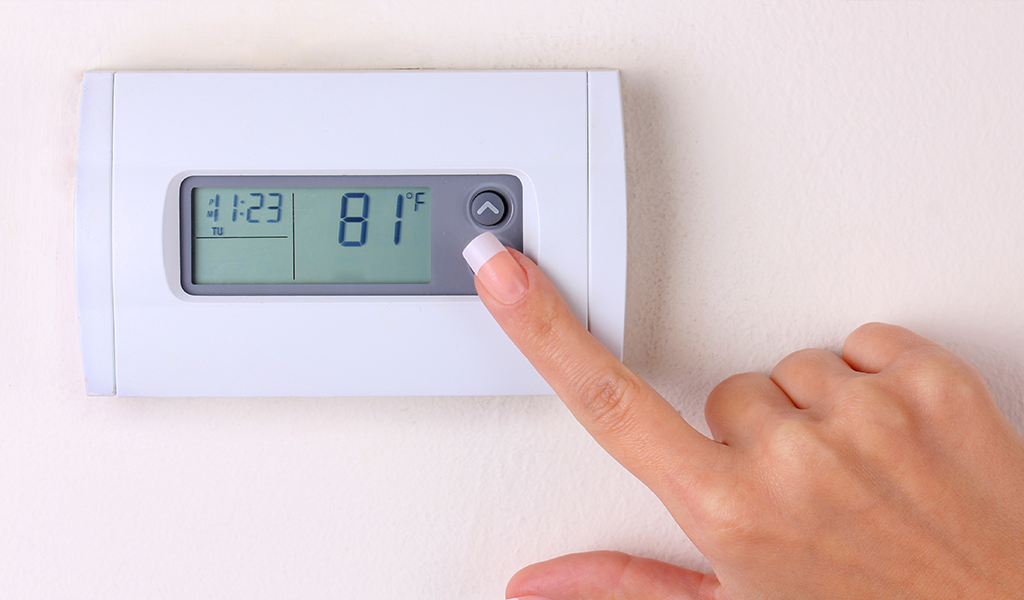 With ADT Pulse's 36-month monitoring contract and Extended Warranty Plan, you get a professionally installed Nest learning thermostat for free. You can expect to fall in love with this nifty device since it can be controlled with the app for you to adjust remotely and have your cooling and heating work to fit with your routine. The Auto-Away feature, in particular, comes in handy by adjusting the temperature when you leave, so you don't cool or heat an empty house.
After having a preset schedule for your thermostat, the heating and cooling for your home will be more efficient, which could potentially slash your energy bills by 15% without losing out on the comfort factor. The smoke detector can be recognized by the Nest thermostat to automatically slow air circulation down and halt any potential for a fire
Voice Control
The icing on the cake would have to be the biometric voice control system readily accessible with the ADT Pulse app. Your voice and your voice alone will be what the system obeys before arming or disarming the garage door or turning off the lights.
Want your home to actively start video recording your front porch? Just say the simple command and the system will comply accordingly.